CM TAKES STOCK OF ORGANIC MISSION AND ITS PROGRESS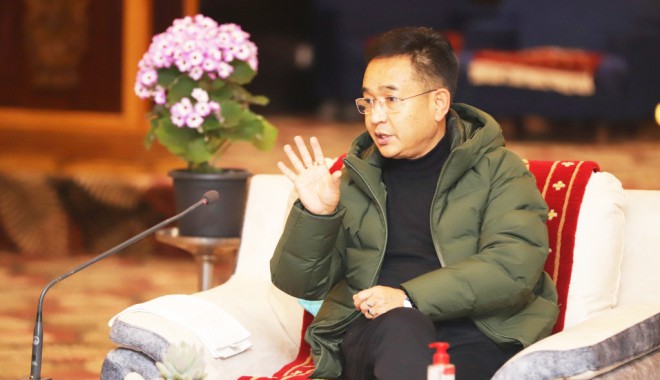 GANGTOK, (IPR): Chief Minister Prem Singh Tamang chaired a meeting at Samman Bhawan today to take stock of Organic Mission and its progress. The meeting also had Agriculture minister Lok Nath Sharma.
The meeting focused on bringing more accuracy in practicing organic farming in the State. It is also to mention here that organic farming is considered as the agricultural system contiguous to the traditional Sikkimese way of farming. The officials from Agriculture and Horticulture departments briefed the house about the organic mission and their initiatives to enhance it and promote it among the youth and the grassroots level.
The government has decided to have a dedicated organic market under the supervision of SIMFED where only organic products will be sold, which will be beneficial for the Farmer-Producer Organizations (FPOs) in the State.
The meeting also projected Indian Farmers Fertilizer Cooperative Limited (IFFCO) to work towards the promotion and marketing of the organic produce of Sikkim in collaboration with the SIMFED. The company is focused to create an Organic Value Chain across Sikkim and North Eastern States.
The meeting was attended by chief secretary S.C. Gupta, Finance ACS V.B. Pathak, secretary to Chief Minister S.D. Dhakal, Agriculture secretary Ringing C. Bhutia, Horticulture secretary B.B. Subba, DOP secretary K.C. Lepcha, SIMFED MD Bhaskar Basnett along with other officials from Agriculture, Horticulture and Cooperation departments.